NEW BALANCE XC-72 MINDFUL GREY UXC72WA
Product will be available on
The new XC-72 pushes its classic sources of inspiration even further into unexplored territory, with a time-bending design inspired by the speculative technological optimism of 1970s concept cars. Three distinctive traction outsole patterns and angular features are employed to give the familiar low-cut sleekness of the era's running shoes an aggressive, experimental edge. The XC-72 is the future that the past dreamed about, come to life.
Meets New Balance's green leaf standard: upper is made of 50% or more recycled content, and/or leather that supports more responsible manufacturing through the Leather Working Group, and at least one midsole/outsole material contains a minimum of 3% bio-based or 5% recycled content.
Vertically split outsole features two hard ground traction designs the XC15's 'gripper' and the 375's studded pattern
Stability heel clip featuring the 620s herringbone outsole pattern
Suede upper with recycled content in logo, lace and lining. Vamp features textile with TENCEL™ Lyocell fibers derived from renewable wood sources.
Single layer microfiber tongue
Squared toe shape inspired by 1970s concept car designs
The XC-72
Aggressively experimental, the XC-72 reshapes elements from some of our top '70s running models into the most progressive interpretation of our running heritage to date.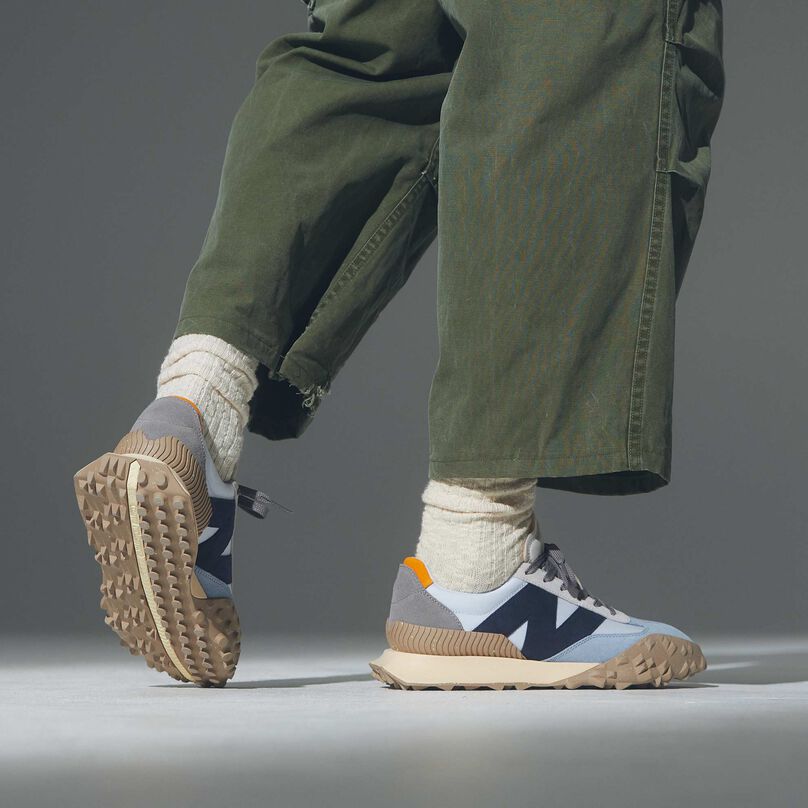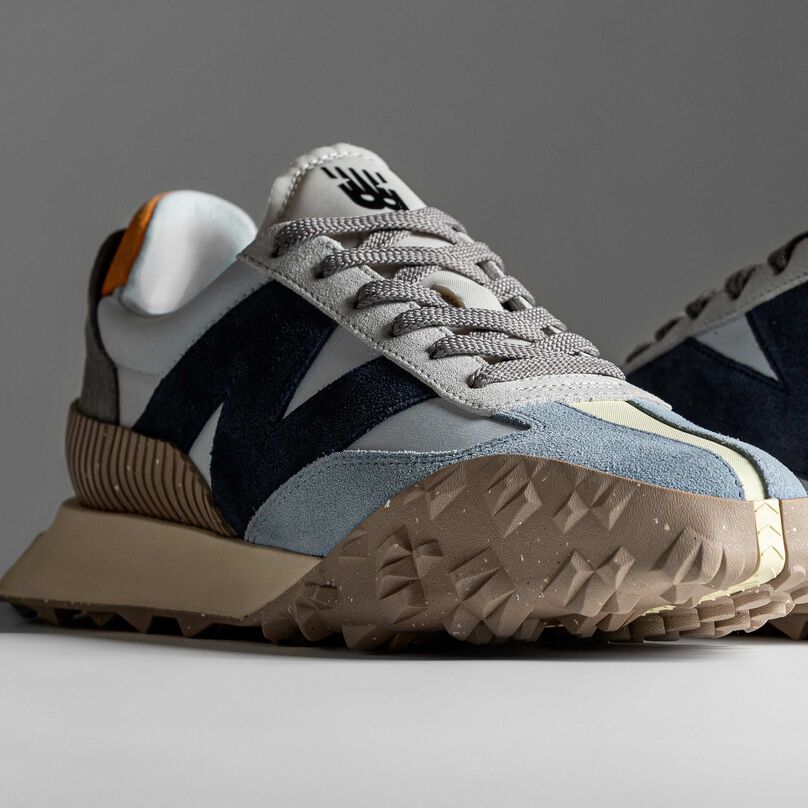 Three of the best
The distinctive, vertically split outsole features traction patterns from the XC15 and 375, while the heel wrap utilizes the 620's herringbone pattern.
Inspired by the past, built for the future
Inspired by the speculative technology behind 1970s concept car design, the XC-72's unique retrofuture design features angular details and a squared off toebox.